Barbie Schnarr, RN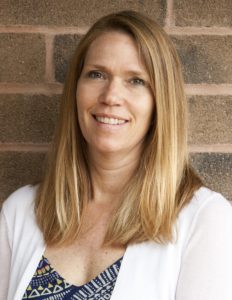 Barbie Schnarr has been with Webster Family Physicians since 2011 as I.V. nurse, nursing supervisor and patient care coordinator. Born and raised in Mexico, Missouri, she brings to our practice a rich and varied background.
Barbie was a flight attendant for Trans World Airlines from 1989 to 2002. Traveling the world awakened in her the desire to become a nurse. In 2002, she earned an Associate of Arts degree from St. Louis Community College, and in 2004 an Associate of Science in Nursing – RN from Jewish Hospital College of Nursing. She began working at St. Luke's Hospital in Chesterfield, Missouri in 2001, first as a patient care technician, then as a critical care nurse and most recently as a postoperative care nurse.
Married with two young daughters, Barbie enjoys outdoors, reading, yoga, gardening, as well as volunteer coaching and girl scout activities with her daughters.
Barbie is currently certified in Advanced Cardiac Life Support, Pediatric Advanced Life Support, and Cardiopulmonary Resuscitation. She is trained in Chelation Therapy through the American College for Advancement in Medicine. She has a special interest in intravenous therapies and will do her best to make your treatment at Webster Family Physicians a pleasant one and get all your questions answered.